Founded by Dr. Des Fernandes, Environ uses Vitamin A as the cornerstone ingredient in its skin care philosophy. Everything that defines healthy, beautiful looking skin is a direct result of Vitamin A. This key ingredient combined with a multitude of other essential Vitamins, Antioxidants and Peptides is why Environ has been one of the top medical grade skin care lines in the world for decades.

This ingredient combined with Vitamins C and E and powerful peptides and antioxidants is why these incredible products are endorsed by the Swiss Vitamin Institute, verifying the strength and effectiveness of their award-winning Vitamin A moisturizers and serums. Ask us today about how you can get started on your way to have your skin be Reborn Beautiful.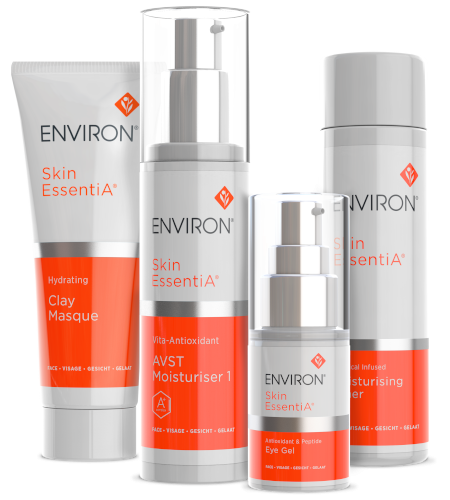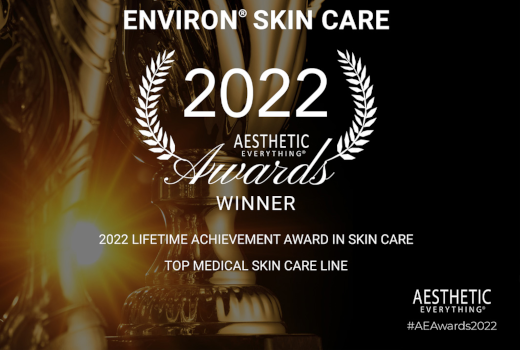 Voted Top Medical Skincare
For over 31 years, South African born Professional Skincare Brand Environ has received over a hundred highly esteemed accolades for outstanding products worldwide, and the extraordinary winning streak continues into 2022.

Environ has been voted "Top Medical Skin Care" in The Aesthetic Everything® Aesthetics and Cosmetics Medicine Awards making this the fifth year of achievement.
Product Videos
Environ Professional intelligent treatments video
Posted: March 25, 2022
Additional Videos
Environ Professional intelligent treatments video
Posted: March 25, 2022
3 NEW DF TECHNOLOGY VIDEO
Posted: March 25, 2022